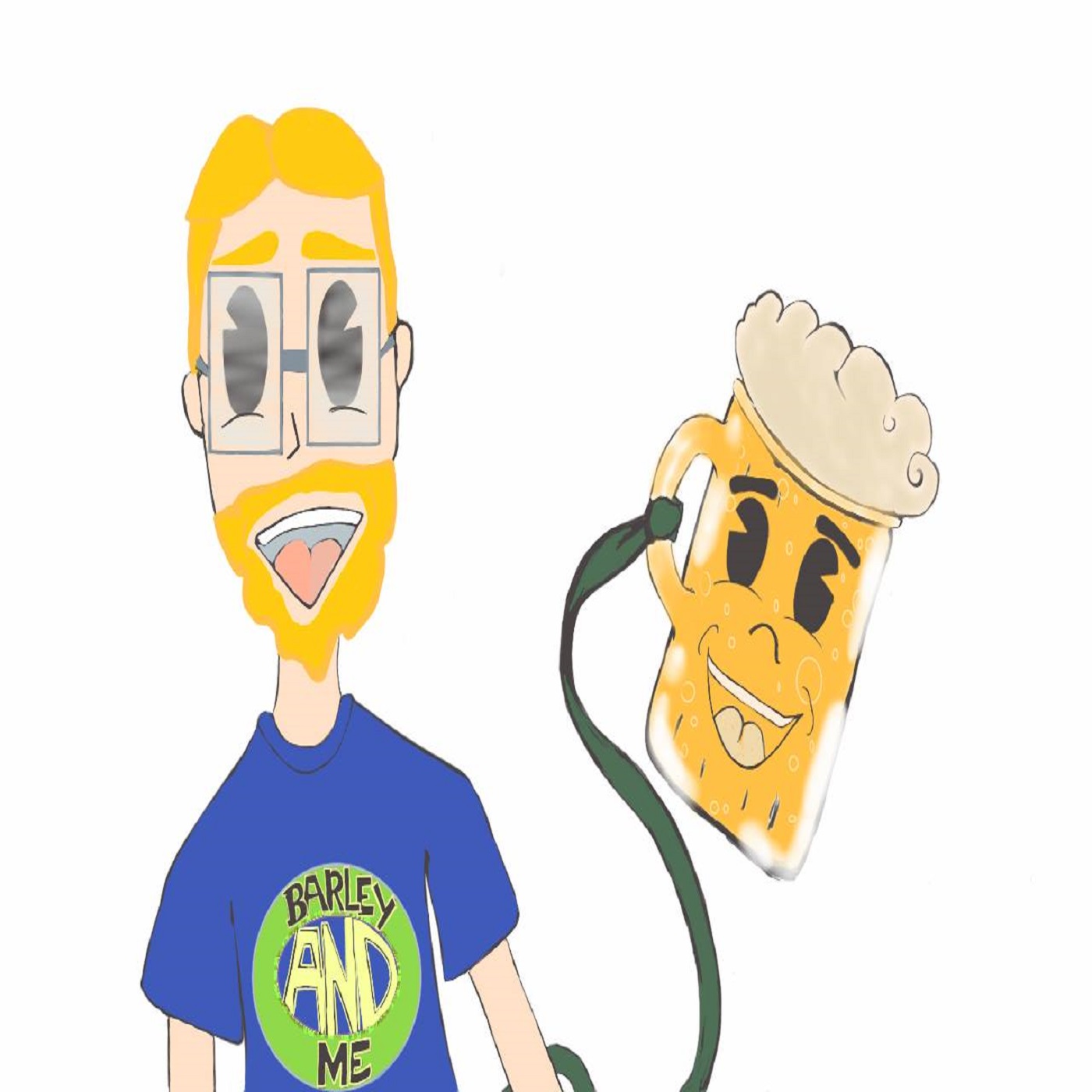 Host Ben Rice travels to New Helvetia Brewing in Sacramento, CA, to sit down with friends of the pod and truly terrific comedians Stephen Furey, Emma Haney, and Becky Lynn, to talk about their accomplishments in 2019, their hopes and aspirations for 2020, and drink some beers we've never had before. We also all realize that to make a living in the arts, you have to be a corporate shill, so we rave about our favorite things (please send us money) and rant about Ben's dictatorial hosting style. In this episode, we tackle beers from Little Beast, Sierra Nevada, North Coast, and Ruhstaller, bookended by known quantities from Asahi and New Helvetia. Thank you to New Helvetia for giving us a place to record and crafting some tasty stuff. Cheers to you all in the year 2020, and thank you for listening. Enjoy!
You can follow Barley & Me across social media @barleyandmepod. You can email questions/comments/concerns to barleyandmepod@gmail.com or barleyandmepodcast@gmail.com. New website! www.barleyandmepod.com! And, of course, you can buy Barley & Me t-shirts at www.zen-threads.com.
You can follow our guests' career paths (and their social media) here:
Stephen Furey @scubastevefurey
Emma Haney IG @ehaneycomedy Twitter @emmaiscool69
Becky Lynn @ohthatsbecky
This episode is brought to you by:
-The Art of Beer, happening January 24, 2020, at McClelland Conference Center in Sacramento, CA. Get your tickets online at www.artofbeerinvitational.com
Barley & Me listeners can get 10% off their purchase of tickets and packages by using promo code Barley10
Congratulations to Joel McLemore for winning our contest from last episode and winning two (2) VIP tickets to Art of Beer!
-"Drink Better Beer" by Joshua Bernstein, available now on Amazon, Barnes & Noble, Indiebound, and www.joshuambernstein.com. Makes a great gift for any beer lover this holiday season!
-Comedy Night at Crooked Lane! The next show is Thursday, January 16, at Crooked Lane Brewing in Auburn, CA. Tickets are $10 and are available on Eventbrite, at the brewery (536 Grass Valley Hwy, Auburn, CA) or by phone (530) 878-5232. January's headliner, Caitlin Weierhauser, recently made her late night debut on The Late Show with Stephen Colbert and will be featured in the upcoming Disney film Timmy Failure, was Portland's Funniest Person 2017, and has performed at the Just For Laughs Comedy Festival in Montreal. Also appearing are Nick Sahoyah of popular YouTube series "Cool Moms" and Chazz Hawkins, who has opened for such acts as Hannibal Burress, Ali Wong, and Craig Robinson.
Do you have a story about racism, sexism, homophobia, or transphobia in the beer industry? You can submit your story anonymously, to be read on a future episode of Barley & Me at https://forms.gle/SmDuBT3zGKxNCVZ757
Intro Music: "Functional Alcoholism" by Be Brave Bold Robot (@bebraveboldrobot)
Alternate Intro Music (not included in this particular episode): "JamRoc" by Breez (@breeztheartist)
Logo by Jessica DiMesio (@alivingclicheart)