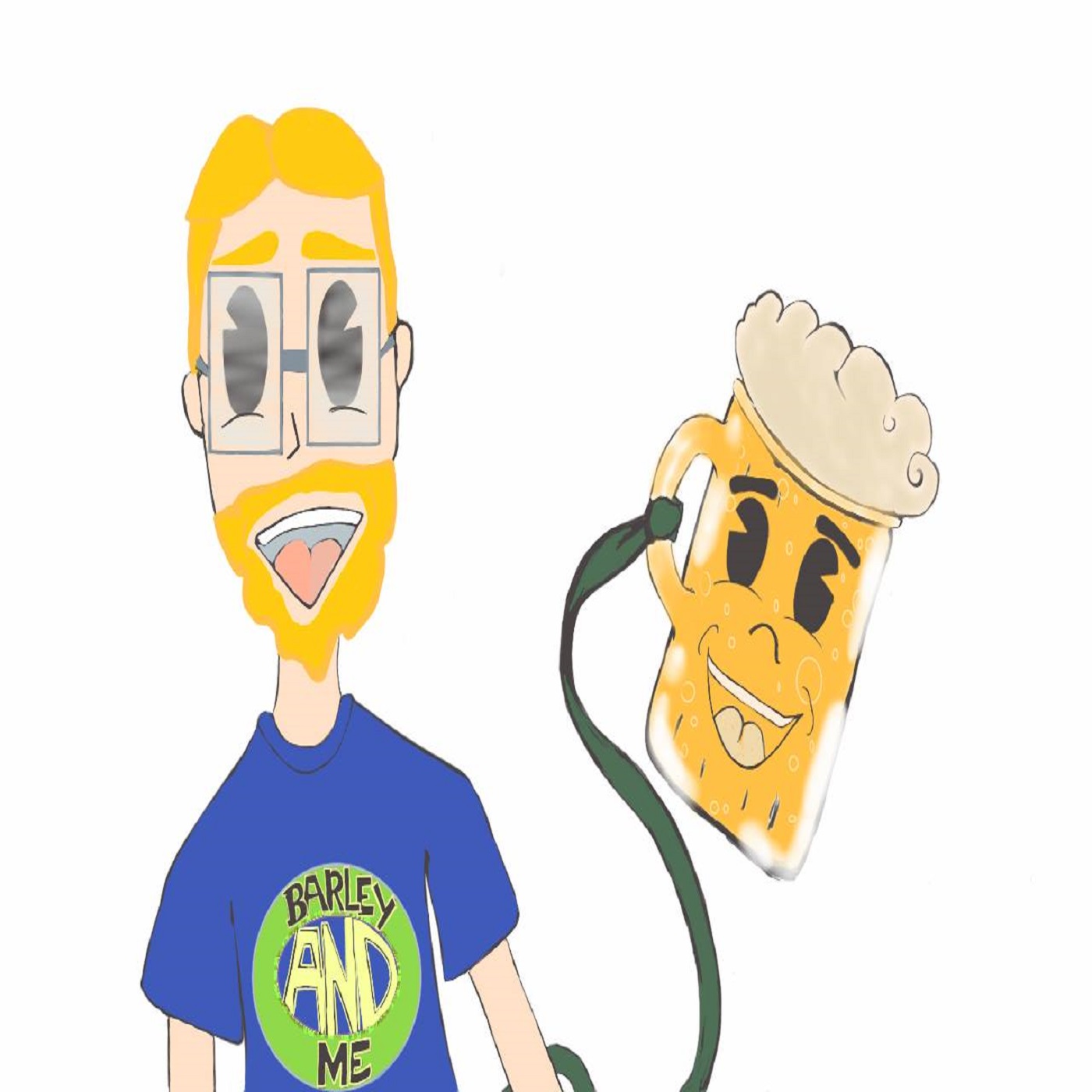 Host Ben Rice travels to San Diego, CA, to conduct mini-interviews during Karl Strauss's Collabapalooza 2019! This is the second episode in that series of mini's. In segment one, Ben sits down with Craig Nelson of Resident Brewing and Nyle Molina of Abnormal Brewing, to discuss their strange shared history, lager collaborations, POGs, tribal tattoos, the brewpub model, and the similarities (and surprising differences) between the San Diego and Florida craft beer markets. In segment two, Lost Abbey's Chase Michaels and Nick Tretow go in-depth on the sour/wild ale process, as well as the fairy new offshoot brewery model (Lost Abbey is itself an offshoot of Port Brewing, as is The Hop Concept), and why anyone would ever want to live in the Midwest. And finally, in segment three, Ben chats with Larry Monasakanian of Fall Brewing and Justin Stambaugh of Stave & Nail, to learn about the exciting world of small-scale craft brewing, mass-produced craft Mexican lagers, Fall's involvement with Who Cares, and the difference between a beer nerd and a beer douchebag. All this and more, on episode 116 of Barley & Me. Enjoy!
And if you missed the first part of this series, recorded at Collabapalooza 2019, I encourage you to listen to episode 115, featuring interviews with Societe, Burning Beard, White Labs, Melvin, and Latchkey.
You can follow Barley & Me across social media @barleyandmepod. You can email questions/comments/concerns to barleyandmepod@gmail.com or barleyandmepodcast@gmail.com. New website! www.barleyandmepod.com! And, of course, you can buy Barley & Me t-shirts at www.zen-threads.com.
You can find our guests online as well, and they pretty much all agree Instagram is the best place to get news on upcoming events, tap lists, and new products, so follow them!
Abnormal Beer @abnormalbeerco
Resident Brewing @residentbrewing
Lost Abbey @lostabbey / @portbrewing @thehopconcept
Stave & Nail @staveandnailbeer
Fall Brewing @fallbrewingcompany
Thank you to Karl Strauss (@karlstraussbeer) and Rad Craft Beer (@radcraftbeer) for the invite and opportunity. Thank you to Jay Jones of Thorn Brewing (@thornbeer) and Emily Hutto and Chea Franz of Rad Craft Beer for helping connect me with brewers on-site at Collabapalooza and for refilling my glass as needed.
This episode is brought to you by:
-The Art of Beer, happening January 24, 2020, at McClelland Conference Center in Sacramento, CA. Get your tickets online at www.artofbeerinvitational.com
Barley & Me listeners can get 10% off their purchase of tickets and packages by using promo code Barley10
Attentive listeners (and readers), Barley & Me is giving away two (2) VIP tickets to the upcoming Art of Beer. There are two (2!) ways to enter: review the podcast on your favorite podcast app (then take a screenshot and email it to me or slide in those DMs) OR come up with a catchy name for our upcoming New Year's episode (by email or those wet DMs). Host Ben Rice will pick his favorite review or favorite episode name idea and that listener will get two (2) free tickets. IF you submit a killer review and name idea (so killer they're Ben's favorite in each category), you can win FOUR (4!!!) VIP tickets to Art of Beer. So get those reviews and names in!
-"Drink Better Beer" by Joshua Bernstein, available now on Amazon, Barnes & Noble, Indiebound, and www.joshuambernstein.com. Makes a great gift for any beer lover this holiday season!
-Comedy Night at Crooked Lane! The next show is Thursday, January 16, at Crooked Lane Brewing in Auburn, CA. Tickets are $10 and are available on Eventbrite, at the brewery (536 Grass Valley Hwy, Auburn, CA) or by phone (530) 878-5232. January's headliner, Caitlin Weierhauser, recently made her late night debut on The Late Show with Stephen Colbert and will be featured in the upcoming Disney film Timmy Failure, was Portland's Funniest Person 2017, and has performed at the Just For Laughs Comedy Festival in Montreal. Also appearing are Nick Sahoyah of popular YouTube series "Cool Moms" and Chazz Hawkins, who has opened for such acts as Hannibal Burress, Ali Wong, and Craig Robinson.
Do you have a story about racism, sexism, homophobia, or transphobia in the beer industry? You can submit your story anonymously, to be read on a future episode of Barley & Me at https://forms.gle/SmDuBT3zGKxNCVZ757
Intro Music: "Functional Alcoholism" by Be Brave Bold Robot (@bebraveboldrobot)
Additional Music: "JamRoc" by Breez (@breeztheartist)
Logo by Jessica DiMesio (@alivingclicheart)