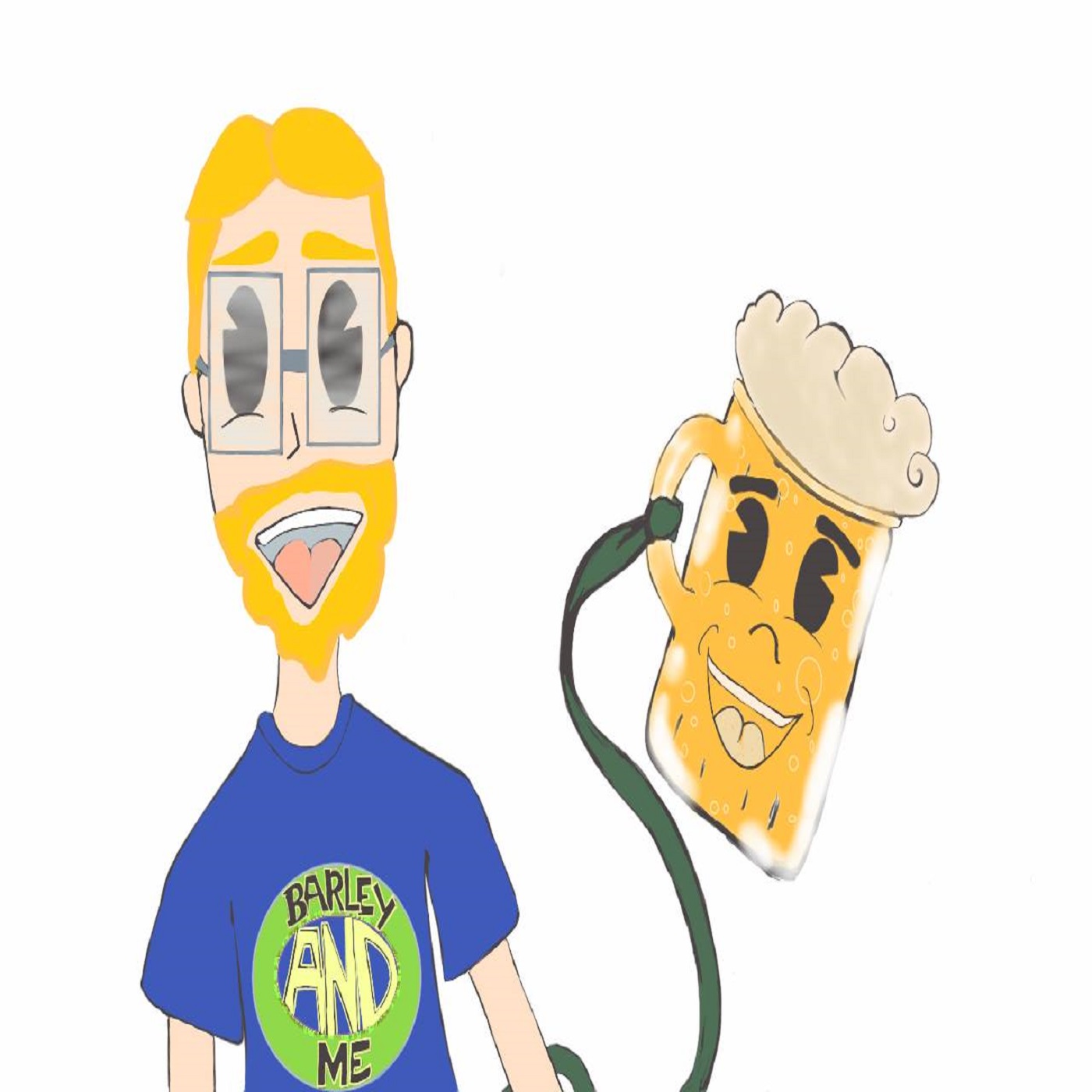 Host Ben Rice travels to San Diego, CA, to attend Karl Strauss's Collabapalooza 2019, voted the best beer fest in West Coaster Magazine. This episode contains 2 mini-interviews and episode 116 will feature 3 more, recorded at Collabapalooza! In segment one, Ben talks to Doug Constantiner of Societe Brewing and Jeff Wiederkehr of Burning Beard Brewing. We talk friendship, collaboration, education, and tin foil hats, plus the inevitability of the band Tool. In segment 2, Ben sits down with Joe Kurowski of White Labs, Paul Heaverly of Melvin Brewing, and Anthony Beach of Latchkey Brewing. We talk about the White Labs/Latchkey collab Pigtail IPA and the surprising story of its name (what a twist!), plus the underappreciation of yeast's effects on beer taste, camaraderie in the beer industry, and a prescient conversation about the Ballast Point buyout. And Anthony asks probably the most important question in craft beer, "In reality, what's the liquids?" All this and more, on episode 115 of Barley & Me. Enjoy!
Follow Barley & Me across social media @barleyandmepod or on our new website, www.barleyandmepod.com
Learn more about today's breweries by checking out their websites:
www.societebrewing.com (@societebrewing)
www.burningbeardbrewing.com (@beardofflame)
www.whitelabs.com (@whitelabsyeast @whitelabstastingroom)
www.melvinbrewing.com @melvinbrewing @melvinbrewing_sandiego)
www.latchkeybrew.com (@latchkeybrewing)
Thank you to Karl Strauss Brewing and Rad Craft Beer for the invite and opportunity. Thank you to Jay Jones of Thorn Brewing for helping connect me with brewers on-site at Collabapalooza.
As a reminder, you can now buy Barley & Me t-shirts at www.zen-threads.com
This episode is brought to you by:
-The Art of Beer, happening on January 24, 2020 at the McClellan Conference Center in Sacramento, CA. Barley & Me listeners can get 10% off tickets by using promo code Barley10 Just go to www.artofbeerinvitational.com for tickets.
-"Drink Better Beer" by Joshua Bernstein, available now on Amazon, Barnes & Noble, Indiebound, and www.joshuambernstein.com. Makes a great gift for any beer lover this holiday season!
-Comedy Night at Crooked Lane! The next show is Thursday, December 19, 2019, at Crooked Lane Brewing in Auburn, CA. Tickets are $10 and are available on eventbrite.com, at the brewery (536 Grass Valley Hwy, Auburn, CA), or by phone at (530) 878-5232. This month's headliner, Billy Anderson, can be seen on AmazonPrime or heard about in an anti-marijuana rant by Joe Biden.
Do you have a story about racism, sexism, homophobia, or transphobia in the beer industry? You can submit your story anonymously, to be read on a future episode of Barley & Me at https://forms.gle/SmDuBT3zGKxNCVZ757
Intro Music: "Functional Alcoholism" by Be Brave Bold Robot (@bebraveboldrobot)
Supplemental Music: "JamRoc" by Breez (@breeztheartist)
Logo by Jessica DiMesio (@alivingclicheart)