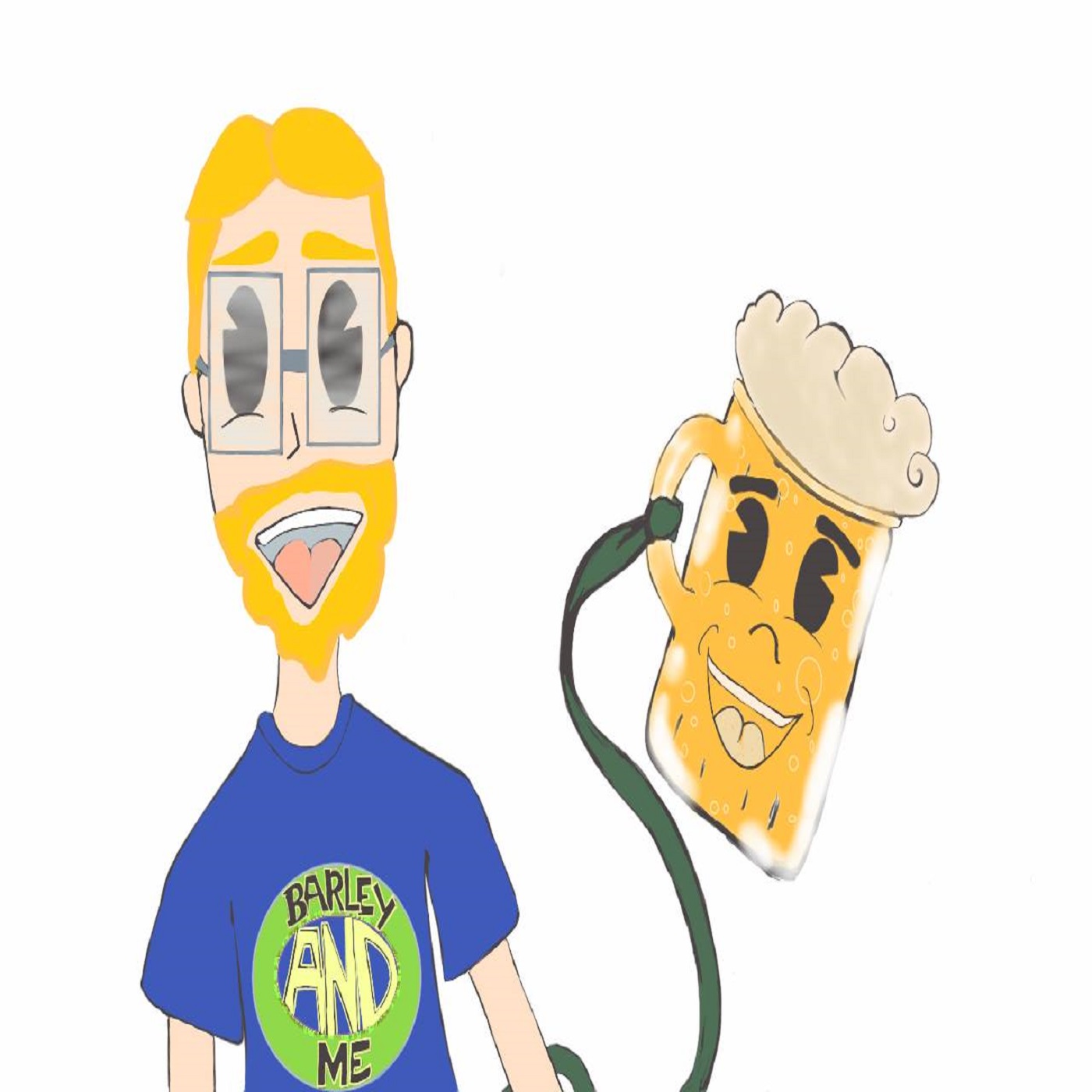 Host Ben Rice travels to San Diego, CA, to Karl Strauss Brewing's Pacific Beach location to sit down with Karl Strauss Brewing's brewmaster of research & development Paul Segura and Thorn Brewing's head brewer Doug Pominville Jr. and tasting room manager Jay Jones. We talk Collabapalooza 2019, their collab Countess Sparkula (a breakfast pastry stout made with Count Chocula and edible sparkles), the history and progression of San Diego craft beer, and the invention of Collabapalooza! Plus! Ben forgets recent craft beer regulations and history, the excitement of Kveik yeasts (plural? Plural!), the learning curve in transitioning from home brewing to professional brewing, craft lager growth, proper show design for safe shower beer enjoyment, and we break the code of silence on how collaboration beers are made. All this and more, on episode 112 of Barley & Me. Enjoy!
I would like to give a big thank you to Emily Hutto, Chea Franz, and the entire Rad Craft Beer crew for making this episode possible. Find out more about Rad Craft Beer by following them @radcraftbeer
You can keep an eye out for info on Collabapalooza 2020, new beers, and old trustworthies from Karl Strauss Brewing by following them @karlstraussbeer
You can follow Thorn Brewing and their ever-expanding roster of taprooms and taps at @thornbeer
You can follow Barley & Me across social media @barleyandmepod
This episode was brought to you by the Art of Beer, taking place at the McClellan Conference Center in Sacramento on January 24, 2020. Tickets are available at www.artofbeerinvitational.com - Barley & Me listeners can get $5 off their tickets by using promo code Barley5
This episode is also brought to you by Comedy Night at Crooked Lane, returning to Crooked Lane Brewing in Auburn, CA, for the fourth year on Thursday, November 21st and every 3rd Thursday until March. Comedy Night at Crooked Lane brings you tomorrow's comedy stars today, with past guests appearing on HBO, Netflix, AmazonPrime, late night talk shows, and more. This year is no different, as we welcome headliners Ellis Rodriguez (San Diego Comedy Competition winner, San Francisco International Comedy Competition champion), Billy Anderson (AmazonPrime, Dry Bar Comedy, Sirius XM), Caitlin Weierhauser (past winner of Portland's Funniest Person, Just For Laughs Comedy Festival, AmazonPrime's "The Benefits of Gusbandry"), Chelsea Bearce (New York's Gotham Comedy Club, Punch Line Sacramento & San Francisco, Cobb's Comedy Club), and Anthony K (finalist at Big Sky Comedy Festival, multiple finalist at San Francisco International Comedy Competition, back by popular demand). Tickets are $10 and are available on EventBrite or at Crooked Lane Brewing. Give them a call at (530) 878-5232 or pay them a visit at 536 Grass Valley Hwy, Auburn, CA.
Do you have a story about racism, sexism, homophobia, or transphobia in the beer industry? You can submit your story anonymously, to be read on a future episode of Barley & Me at https://forms.gle/SmDuBT3zGKxNCVZ757
Intro Music: "JamRoc" by Breez (@breeztheartist)
Logo by Jessica DiMesio (@alivingclicheart)